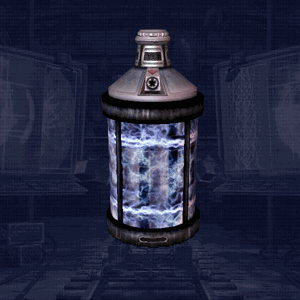 The chaos converter is a good that can be traded with.
Matter transducer. Generates chaos on limited scale. Used in especially powerful types of weaponry, as well as in terraforming and vacuum synthesis.
Specifications
Edit
Type: expendables
Weight: 80 kg
This good can be bought in following buildings for a constant price of 400 energy crystals:
This good can be sold in following buildings for a minimal price:
Ad blocker interference detected!
Wikia is a free-to-use site that makes money from advertising. We have a modified experience for viewers using ad blockers

Wikia is not accessible if you've made further modifications. Remove the custom ad blocker rule(s) and the page will load as expected.