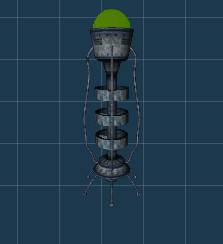 The communicator is an equipment for gliders.
This device was created to communicate with the Sinigr. It helps to establish contact with them without forcing one to leave the passage tunnel in the Swamp Sector.
The player gets this equipment with the passage key to the Swamp Sector in the research laboratory after experiencing that Nautilus is interested in the Sinigrs.
Specifications
Edit
Works automatically
Ad blocker interference detected!
Wikia is a free-to-use site that makes money from advertising. We have a modified experience for viewers using ad blockers

Wikia is not accessible if you've made further modifications. Remove the custom ad blocker rule(s) and the page will load as expected.