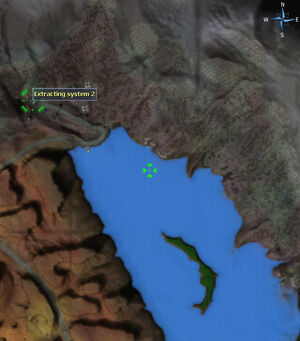 Drop point 4 is the name of a bearing on the map of the Rock Sector. It's created after reaching drop point 1, drop point 2 and drop point 3 in the fourth mission of the Rock Sector's secondary base and marks the place at the lake where the last of four containers should be discharged.  
Ad blocker interference detected!
Wikia is a free-to-use site that makes money from advertising. We have a modified experience for viewers using ad blockers

Wikia is not accessible if you've made further modifications. Remove the custom ad blocker rule(s) and the page will load as expected.