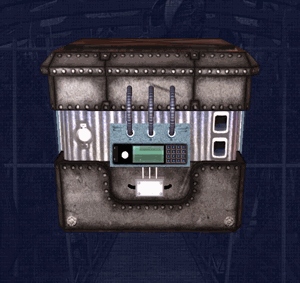 The explosives is a good that can be traded with.
It contains high-power explosive substances used in missile and bomb charges, packed in containers equipped with special anti-shock protection.
Specifications
Edit
Type: expendables
Weight: 100 kg
This good can be bought in following buildings for a constant price of 190 energy crystals:
This good can be sold in following buildings for a minimal price:
Ad blocker interference detected!
Wikia is a free-to-use site that makes money from advertising. We have a modified experience for viewers using ad blockers

Wikia is not accessible if you've made further modifications. Remove the custom ad blocker rule(s) and the page will load as expected.