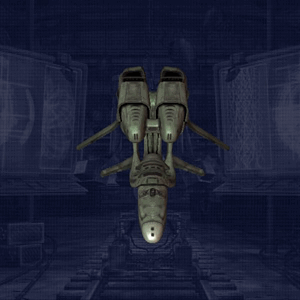 Mantis is an attack glider of the 2nd standard.
A very efficient attack glider. Its impressive maneuverability allows the pilot to dominate massive and better protected enemies in the battle.
Glider specifications
Edit
Glider type: attack
Weight / Capacity: 1700 / 1950 kg
Standard: 2
Strength: 4200 units
Price: 40000 energy crystals
Can be bought in the Structure of Changes main base.
A.I.M. 2. Clan Wars
Edit
Type of hull: Attacking
Weight / Capacity: 1700 / 4563 kg
Standard: 2
Durability: 4200 units
Turn speed: 95 °/sec.
Price: 20000 energy crystals
This glider can be bought in the Highlands Sector.
Ad blocker interference detected!
Wikia is a free-to-use site that makes money from advertising. We have a modified experience for viewers using ad blockers

Wikia is not accessible if you've made further modifications. Remove the custom ad blocker rule(s) and the page will load as expected.