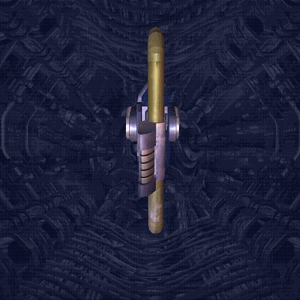 Infopackage delivery is the name of the second mission the Tundra Sector's main base offers the player.
Requirements
Edit
There are no requirements for this mission.
Mission details and completion
Edit
The main base of the Tundra Sector sees that the courier communication is very effective and wants to integrate it also in this sector. The players job is to deliver an infopack about it within 04:00 hours to the Raw Materials Base.
After making the Raw Materials Base aware of the new communication system, the mission is completed and the player gets 1000 energy crystals.
Ending this mission will unlock the next mission of the main base.
Ways to fail the mission
Edit
If the player doesn't gets into the Raw Materials Base within the given time, the infopack will disappear from hold and he'll fail the mission. Next time, visiting the main base, he'll lose 50 rating points.
Ad blocker interference detected!
Wikia is a free-to-use site that makes money from advertising. We have a modified experience for viewers using ad blockers

Wikia is not accessible if you've made further modifications. Remove the custom ad blocker rule(s) and the page will load as expected.