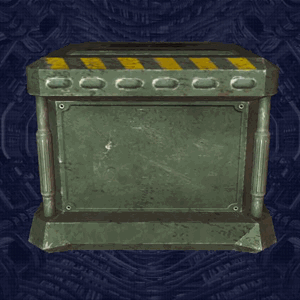 Repair the gravitational transmitter is the name of the only mission the Structure of Changes main base in the Tundra Sector offers the player.
Requirements
Edit
There are no requirements for this mission.
Mission details and completion
Edit
Some of the chains of the gravitational transmitter from the base fell into decay and don't work. The player should deliver the container with the unrepaired elements to the half-stock plant of the Tundra Sector and take the transmitter repair kit from there. 
Deliver the repair kit to the Structure of Changes main base to complete this mission and receive 2500 energy crystals for the job.
Ways to fail the mission
Edit
There is no way to fail the mission.
Ad blocker interference detected!
Wikia is a free-to-use site that makes money from advertising. We have a modified experience for viewers using ad blockers

Wikia is not accessible if you've made further modifications. Remove the custom ad blocker rule(s) and the page will load as expected.